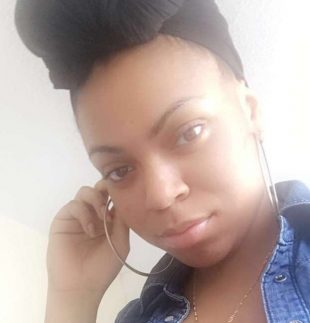 If you're anything like me you may not know what career you want to pursue or if you do you may not know how to get there. University was never something I wanted to do and I knew this from a young age. Due to the fact I did not want to go to university I felt very lost as I felt university is the only way I could get a career. Thankfully I was wrong because something great came my way …. The fast track apprentice scheme. The more I read about it the more it sounded too good to be true. You mean to tell me I get paid an amazing wage while gaining more qualifications and not only that the fact apprentices keep their job role after the apprenticeship had finished really sealed the deal for me. Immediately I applied and my application managed to get me through to the interview stage. I remember thinking to myself the night before the interview this will be the most important interview I had to date so I couldn't afford to go in to this interview unprepared. Some may say the interview process is nerve but personally I found it empowering because an organisation as big as the Civil Service had gave me a chance to prove myself and that's exactly what I did.
A couple months went by and I remember checking my emails on my phone at work whilst on my break. When looking at my emails I usually just check the first line to determine weather its worth reading or not however this email said "CONGRATULATIONS "  I then have clicked the email to see more of the content…. I DID IT I GOT THE JOB! These were the exact words I screamed in the cafeteria.  Prior to this I had only experienced tears of happiness once and this was when I past my driving test however this feeling was amazing I not only got a job that I can gain qualifications in but I've gained a potential career.
December 12th 2016 was when I started working for the DWP as a work coach. Bare in mind before I started working for the department I knew the bare minimal about the Civil Service let alone its structures and all the departments within the Civil Service but that's why this apprenticeship is great because no matter how much or how little you know there's vast amount of training courses available to all new starters- so whatever you don't know about your department or job role you soon will!
I work alongside great people who really took me under their wing as I am currently the youngest at the office however I did not see this as a disadvantage I actually saw it as an advantage because I was able to learn from people who have been in their job role for over 30 years I was able to see first hand what it truly means to be an excellent work coach and I know this knowledge will help me in the future.
The qualification aspect of the apprenticeship not only allows you to meet other apprentices but it also lets you find out about the other apprentices jobs roles and departments which allows you to think about what departments you may want to move to once you have completed your apprenticeship. That's one of the best thing about the Civil Service so many departments and so many opportunities to build up your competencies to better yourself.  
My job has allowed me to get involved in things that I am very passionate about. Last year October I organised a food day at my work place to celebrate black history month, this event was a great success and is one of my main highlights since I have been working for the department.
To anyone who reading this who wants to apply to the fast track scheme I personally can say this apprenticeship has changed my life already -at the age of 20 I kick started my career thanks to this amazing opportunity and you could too!