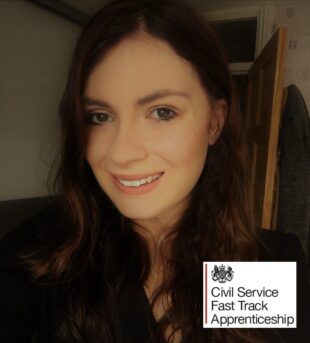 My story
I joined the Civil Service as an Apprentice back in November 2015, and whilst I had no prior work experience, I was keen to jump in and get involved. I was placed in a project team in the Legal Aid Agency, an organisation I had never heard of. Nevertheless, I was lucky. Lucky to be based in a fantastic organisation with fantastic people. 18 months past in the blink of an eye, and come June 2017, I had finished my studies and was no longer an Apprentice.
Throughout the summer, I began to look for new opportunities as I had come to a natural end in my existing role. I toyed with the idea of applying for the Fast Stream, but after an unsuccessful application, it wasn't to be. This hasn't hindered me in any way, in fact, I would personally say I'm progressing better without it. I had an interest in project delivery, and applied for a role in the Change Team. I was successful in my application and joined the team on promotion in October 2017. I have no doubt the Fast Track programme, alongside my own continuous professional development, enabled this opportunity.
I'm now looking to do a Level 5 qualification in my new role.
So, what is it?
The Civil Service Fast Track Apprenticeship Scheme is a two-year apprenticeship scheme, offering a competitive, minimum starting salary of £19,500 gaining real work experience with a guaranteed job at the end of your studies. Joining the Civil Service as an Executive Officer (Band D) allows you to take real responsibility from day one, and gain the necessary skills to flourish in the Civil Service. Whilst you cannot choose your department, you can choose your location. You complete a Higher National Certificate (HNC) and National Vocational Qualification (NVQ) alongside your day job, with a graduation at the end.
Over to you…
So why not consider applying? It might not be for you, but what about your son, daughter, niece, nephew, grandchild or even neighbour? Anyone over the age of 16, with GCSEs but without a degree can apply.