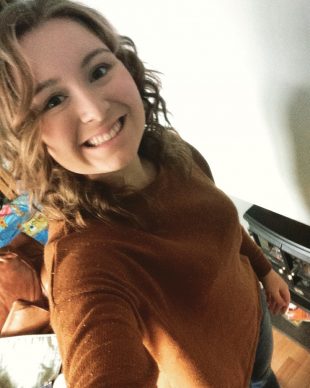 It's hard to believe that two months have already passed since I joined the Civil Service Fast Track Apprenticeship Scheme back in November 2016 on the project delivery track. I was placed in the Department for Work and Pensions, specifically working within the Labour Market Programme on the Programme Controls and Assurance Team.
I left school in 2015, having achieved the International Certificate of Christian Education at Advanced Level. At this time, I was unsure of what I really wanted to do; I just couldn't find anything that really "clicked" with me.  So, as I thought that I might possibly pursue nursing or teaching, from September 2015, I decided to take a Level 3 90-credit BTEC in Health and Social Care. However, a few months into this, after completing work experience in both of these areas, I came to the conclusion that a career in health and social care was definitely not for me. Nevertheless, I decided that I would complete the BTEC I had started, keeping my eyes open for another opportunity at the same time.
Over the coming months, I began searching online for apprenticeships. I didn't have a desire to go to university and I wanted to get straight into work, but still have the opportunity to learn. In February 2016, I was scrolling down Facebook and suddenly came across the Fast Track Apprenticeship Scheme and my interest was immediately engaged. I began reading about the scheme and was fascinated by the opportunities that this apprenticeship could provide for me. I particularly focused my attention on the project delivery track, as my Dad is a project manager and I have always had some interest in this area.
After a few days, I decided to submit my application. Following on from this, I was asked to complete some online reasoning, numeracy, and English tests. Then, in May 2016, I attended an assessment centre in Quarry House, Leeds. I distinctly remember feeling "this is where I want to work" as soon as I walked into the building.  Now, months later, after successfully passing the assessment centre and being placed in the Department for Work and Pensions, I do indeed work in Quarry House, Leeds.
I am so grateful that I was given a place on this scheme, as the opportunities I've had so far have been astounding. My first introduction to the work I would be undertaking took place when I attended the Labour Market Programme team event before I even started in my role. This gave me a great overview to the programme and a chance to meet the people I would be working with, as well as introduce me to the many abbreviations I realised I would have to learn. At that time, it felt like a foreign language, but now I'm nearly fluent!
Now, after just over two months, I have taken part in a huge variety of tasks and have been given responsibility in many areas of work. For example, within just a few days of starting, I attended a Programme Risk Review Board and produced the outcome note for this meeting. Also within my first week, I took part in the Supporting the Work and Health Consultation telekit with Penny Mordaunt, the Minister for Disabled People, Health, and Work. I could go on listing the wide range of activities that I have taken part in, but it would take too long!
I look forward to starting the formal learning side of my apprenticeship very soon and continuing to develop along my career path. I know that there are many more opportunities ahead of me, and through this, I hope to invest in the Civil Service, just as they are investing into my learning and development.
Register your interest to find out more about the Fast Track and when you can apply