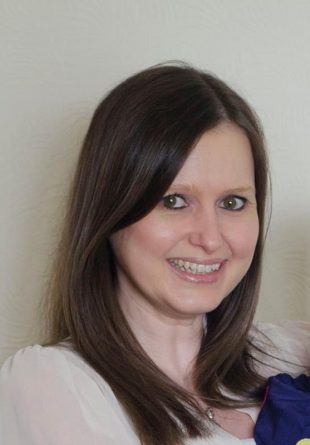 I joined The Department of International Development (DFID) at the end of January 2017 as a Fast Track apprentice on the business scheme.
I made the decision to apply for the Civil Service Fast Track scheme as after having my daughter and working part-time for several years I felt the time was right to kick start my career. As soon as I saw the Fast Track apprenticeship gives the opportunity to learn and gain a recognised level 4 qualification whist working I knew it was the right move for me, so with a little encouragement from family and friends I applied in March 2016.
Coming from working in a small finance department within a family business where I knew everyone by name to working in an organisation the size of DFID was daunting but very exciting, and I quickly settled into my role as an apprentice programme manager in the Evaluation Unit of DFID. My line manager, Danielle, arranged an induction programme which helped me to build my networks and ease some of those first week nerves. It was great to meet the inspiring people I'd be working with, who were knowledgeable and also passionate about their work. Not only did they pass on their hints and tips – "make the most of the flexitime!" –they also helped me find my feet in those early days and quickly feel part of the team.
My role as an apprentice programme manager is challenging and varied, with no two days being the same. I could be meeting up with digital colleagues to get feedback and arrange user testing for a programme website, or I could be liaising with the commercial department about next steps of a procurement process or contract negotiation. I feel lucky to have been given responsibilities and challenging work from the start of my apprenticeship, and also having a team that lets me know that my work is valued, whilst also offering support and advice when needed.
One of the biggest challenges that I have faced so far is being the new face in a well established team. In my first weeks, I felt like everyone was speaking a different language, as DFID use so many acronyms and abbreviations. I thought that I would never be able to understand what everyone was talking about. However, slowly but surely, I began to pick them up and life became a whole lot easier, and now I'm the one using them in meetings.
I've found the level of support on offer with the apprenticeship to be fantastic, my Head of Unit volunteered to be my mentor, so it's great to have someone working at that level taking an interest in my work and how the apprentice is progressing. I also have a weekly one to one session with my line manager where we discuss; how I am getting on, any concerns that I am having and how she is able to support me. She's also been passing on some positive feedback from my team, members so it's great to hear I'm on the right track.
That's the first year of my apprenticeship complete and it has been a really positive experience.   It's been full of great opportunities to develop my skills and capabilities and I'm confident I made the right decision in applying. I was expecting a steep learning curve and I haven't been disappointed, though I maybe wasn't expecting to learn a whole new language of acronyms!  I'm pleased to say I'm on track to complete my apprenticeship before the end of 2018 and I can't wait to see what challenges lie ahead for me.