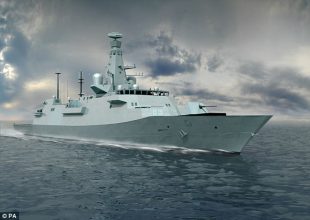 Let us not beat about the bush here, you are reading this because you want to hear the actual experience of current apprentices. This blog has been posted to advertise the scheme and get the best of the best signing up to join the fast track, thereby the ranks of the greater civil service. You want the truth, the whole truth and nothing but the truth- I shall endeavour to give it to you based on my experience- and trust me I would not be writing this if I did not believe in the scheme.
On the scheme you are given a proper job working on a project- not just as an administrator- the roles are vetted to ensure that they meet rigorous criteria set by the cabinet office. You are given job security, a great salary package and internationally recognised qualifications to bump-start your career in Project Management. The best thing, in my opinion, is the tremendous amount of opportunity; I am overwhelmed with the number of possibilities open to me once I finish the apprenticeship scheme. The Fast Stream and departmental development schemes are attractive options, but there are plenty of prospects for interesting and fulfilling work if you decide to forge your own career path upon completion.
Let's not get ahead of ourselves, there will be many fantastic opportunities whilst an apprentice too; working on the T26 Global Combat Ship Programme I attended the Cut Steel ceremony in Glasgow. Soon after that, I experienced cover work in the Minister of Defence's outer office seeing how things work at that top level.
When I am not off on these exciting adventures, I am sitting at my desk in an office amongst Commodores, Captains, and Commanders of the Royal Navy as well as experienced civil service personnel. I work on developing documents such as the Through Life Management Plan for the T26 frigate, the Business Agreements between different areas of the navy and the T26 team to establish accountability and run Learning from Experience workshops. In addition, I do play the part of secretariat for several meetings which requires taking minutes - a role that you may have to take on. This is not to be sniffed at however, as it will develop your skills in efficient note-taking and get you to important meetings that you might otherwise not get to; on the front lines of the decision-making process.
There may be days where it does feel like you are a process monkey but stick with me… the civil service is a big organisation and somebody has got to do the processes to make sure it delivers its outputs. There have already been points in the T26 Programme where I have realised the relevance of my work on the success of the Programme.
From what I have observed, there is a lot of diversity in the projects or programmes that apprentices get posted to. I am on a huge 'Category A' government programme costing billions of pounds, therefore, I am a very small cog in a big wheel. Alternatively, I have colleagues in the Fast Track that are on small projects with only one or two other people; allowing them to project manage many more areas. Both situations have advantages and disadvantages but either way, simulation events are offered by the learning providers to ensure that you do not miss out on getting full coverage of project management.
So should you join? Will you cope with sitting at a desk or in a meeting room 9-5 and sometimes longer? What about the challenge of being given high levels of responsibility and getting on with it from day one – seeking out the answers from the experts who may be very senior to you? Are you ready for this level of opportunity? Are people and project management skills what you truly want to develop and - without sounding incredibly cliché - what you have a passion for?
I could say yes to all these questions before I started (even though I was never actually asked them) and I can say yes to them now. To close I can honestly say that while I'm sure there are a few lucky people with better jobs and prospects out there in the world; I consider myself to be well up on the list and if you're still here reading, I know you would too. Go on- apply!