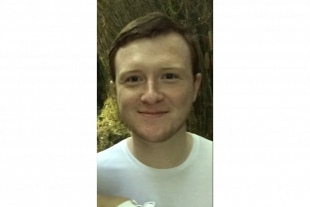 Before the apprenticeship scheme, I was completing my A-levels in Maths, Physics and Politics at my local secondary school with no thought on what I wanted to do following on from my education.
After leaving education all I knew was that I didn't have much interest in University due to the fact that after all the debt there was still no guarantee of a job prospect at the end. From this I made the decision to look at small summer jobs to build my own skill set before applying for more permanent jobs. I obtained a job working in a local hotel as a waiter whilst I applied for more long term job roles which helped to progress my skills with customer engagement and personal effectiveness as well as my own personal confidence.
During this summer I began to look at apprenticeships and came across the Fast Track Apprenticeship. This apprenticeship initially appealed to me due to the fact that I had taken an interest in politics in my A-levels and after conversations with fellow peers I was made aware of the vast number of opportunities available within the civil service. This then set in motion my application for the apprenticeship scheme, which can be a long process however it is most certainly worth the reward at the end.
I initially applied for a finance apprenticeship however due to location issues and limited spaces in finance I was eventually placed within a business administration framework. I had my doubts around this due to my keen interest in finance, however once I had been in post I realised that these frameworks can be applied in a number of ways. The role that I completed my apprenticeship in involved finances heavily, however it still allowed me to demonstrate the criteria for the business administration framework and also allowed me to finish the NVQ part 2 months earlier than expected.
I joined the Department for Education in a team called Provider Risk and Assurance, which is essentially the monitoring of financial health and governance of academy trusts to ensure that money is being spent in accordance with parliament's intentions. Since joining the team, I have completed a number of high profile pieces of work, I have travelled the length and breadth of the country attending various conferences as well as visiting a number of academies and engaging actively with external stakeholders. I have seen first-hand the difference that the Department can make to the education of the children across the country, something which is quite rewarding in a job.
The apprenticeship scheme has allowed to me to develop a number of skills through attending numerous events to facilitate or even present. I have also had the chance to network with a number of apprentices from different departments. The apprenticeship scheme has been a great base layer for a hopefully long career within the civil service, it has provided a great stepping stone for creating networks, expanding my own knowledge and even applying for jobs.
Now that I have finished my apprenticeship, I will be looking to gain a promotion either in my immediate team or look for a new challenge in a different team. I have the potential to join the fast stream and I will certainly be considering this to further my own development, I will also be looking to undertake another professional qualification in order to increase my appeal when applying for other jobs.
Register your interest to find out more about the Fast Track and when you can apply