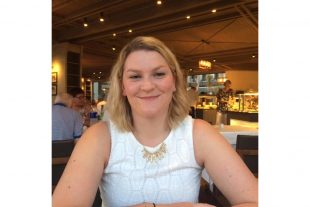 I have been on the Civil Service Fast Track Apprenticeship Scheme for a year now. Before I stumbled across it on the Universal Jobmatch site I had never heard of the CSFTAS before, but I am glad that I found it! I was never really sure what I wanted to do as a career, everyone at school was applying to go to University so I thought I may as well do that too. Not long into University life I realised it wasn't really for me but I had made some good friends so I stuck out the first year and then left. Thankfully everyone around me was understanding and I am still in close contact with the people I met there. After doing a few different part-time jobs I got a job doing a Business Administration level 3 apprenticeship with a small local family run company. I really enjoyed my time there, but after 3 years I realised it was time to move on as it wasn't possible for me to progress my career any further there. I began to search for jobs.
The entire way through the application process for the CSFTAS I kept thinking that I wouldn't get through to the next round, but I did. When I received a job offer the panic set in! I didn't know much about the Civil Service and had no idea what to expect. My fears eased as soon as I started, everyone in my team was so friendly but my biggest problem was understanding what everyone was talking about! I would never have believed during those first couple of weeks that I would ever actually be able to follow a whole conversation. It sounded like another language was being spoken with the number of abbreviations that were used! Everyone here was great though, they would take the time to elaborate on abbreviation packed sentences for me (probably prompted by the confused look on my face) to help me understand what was going on.
I was placed in the Fraud, Error and Debt Programme in the Department of Work and Pensions. I have been involved in two different projects within the programme so far. My main job role is planning but I have had lots of developmental opportunities which I have taken up. It has been great being able to get involved in and work with people in all the different project roles that there are. For the first time in my life there are actually career paths that I think that I want to follow and with the opportunities and support that I have available to me they seem achievable. I have a very positive outlook on my future in the Civil Service and I am really glad that I stumbled across the advert that day!
Register your interest to find out more about the Fast Track and when you can apply