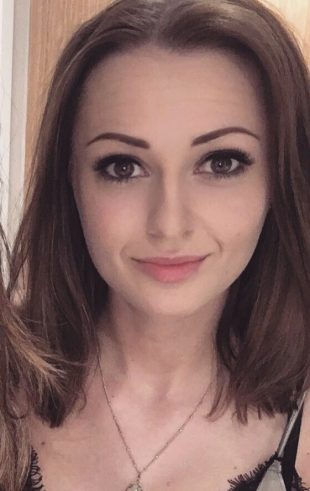 When I think back to 2013, when I first completed my application to the first ever cohort of the Civil Service Fast Track Apprenticeship, I never dreamt that I'd go on to experience some of the amazing opportunities that came to me over the following few years. I'd decided to apply for the Fast Track as soon as I'd read about it; not only did the opportunity to work at a manager grade in a government department seem like the perfect way begin a career I could be proud of, but the fact I would also be sponsored to study 2 level 4 qualifications alongside the role meant my aspirations to continue on my educational journey without attending university full time were realised. It turned out, in fact, that these benefits were just the tip of the iceberg.
The role I was given was as a Front Line Manager within HM Revenue & Customs and upon starting in September 2013, I was one of the youngest managers in the organisation. In concept this sounded quite daunting, but I quickly found myself too busy to worry. The support from colleagues and managers I received in terms of learning the ins and outs of people management was unparalleled, and within a year I was competent enough to be tasked with inducting and coaching new staff into the department.
The time I spent away from the office doing my qualifications was a (quite unexpected) highlight for me. I'd known all along that I wanted these qualifications, but I hadn't really anticipated enjoying them, having had experience of similar level qualifications before joining the scheme. The act of coming away from the office one a month to study was also a great opportunity to hear how everyone else was getting along, particularly as my peers were placed in vastly different roles to me such as paralegals, job centre work coaches and data analysts.
In addition to what the scheme offered on paper, I found that the Fast Track Apprenticeship experience really is what you make of it. I had a particular interest in building capability in others, and after 18 months I had sought my own opportunity alongside my role to develop and implement the in-house Learning & Development strategy for over 300 staff in my business area. I was also lucky enough to be invited to the House of Lords for a private tour, attend Fast Track marketing events alongside John Manzoni (Chief Exec of the Civil Service), and job shadow some of the country's most senior decision makers both in HM Revenue & Customs and wider government.
After graduating from the Civil Service Fast Track Apprenticeship, I was keen to continue challenging myself, and was naturally drawn to the Civil Service Fast Stream due to its strongly positive reputation within my department. After successfully passing the 4 (rather gruelling) application stages, I was faced with a decision; which stream was I interested in joining? I thought carefully about the aspects of my current role I enjoyed, and took advice from some senior managers who knew me well enough to help. We all came to the same conclusion- Project Delivery suited my skills the most as well as the areas I wanted to develop in, and so my decision was made.
Since moving on to the Civil Service Fast Stream I have been thoroughly challenged and have relished the opportunity to carry out such a different and diverse role. What I have found is that despite the contrast, many of my experiences from my time on the Fast Track Apprenticeship have stood me in good stead for what will no doubt be a challenging few years ahead, and I couldn't recommend the apprenticeship enough to those looking for a career in government.
The application window for the Fast Track apprenticeship is now open! Please click here for more information