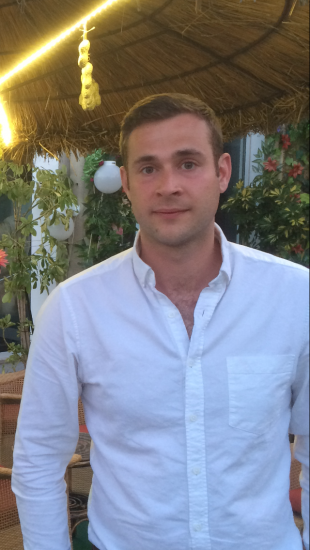 I have been with the Civil Service for almost three months now and I can't believe how quickly the time has flown by.
My journey began in March 2016 when I applied for a place on the Fast Track Project Delivery Scheme. I then had to complete the online assessments, Verbal Reasoning, Numeracy and English Competency tests, before attending an assessment centre in May.
I was living just outside Salisbury at the time so had to spend the morning travelling up to Manchester as the North West was my preferred location. The assessment Centre consisted of a group exercise, a written exercise and a one-to-one interview. I personally found it very interesting and assumed at the time that it had gone okay.
In early August it was confirmed via email that I had been successful and I was subsequently placed in the Department for Work & Pensions (DWP).
I now work on the Risk Management Team and I am based in Peel Park, Blackpool. My first few months have been really interesting and I have worked on a variety of tasks, helping to produce papers for the Programme Risk Review Board, issuing Outputs and Action Points as well as interacting with programme stakeholders on a regular basis.
I will shortly be taking the lead on Assumptions across the programme and have undertaken a period of upskilling across a wide variety of work strands across the programme, including the Programme Management Office (PMO) Planning Team, Business Case Production and Strategy & Design teams. This has given me an insight into the wider goings on in project management as well as allowing me to meet new people within the Programme.
I was previously employed in the Armed Forces and as such have joined the scheme a little older and with a different skill set than most. However at 28 years old I have just started the formal learning side of my Apprenticeship and to be honest I can't wait for more.
I would highly recommend this scheme to anybody, whether you're just leaving school/college or after a change of career. This is a great opportunity to kick start a career in Project Delivery and the benefits are fantastic.
The application window for the Fast Track apprenticeship is now open! Please click here for more information